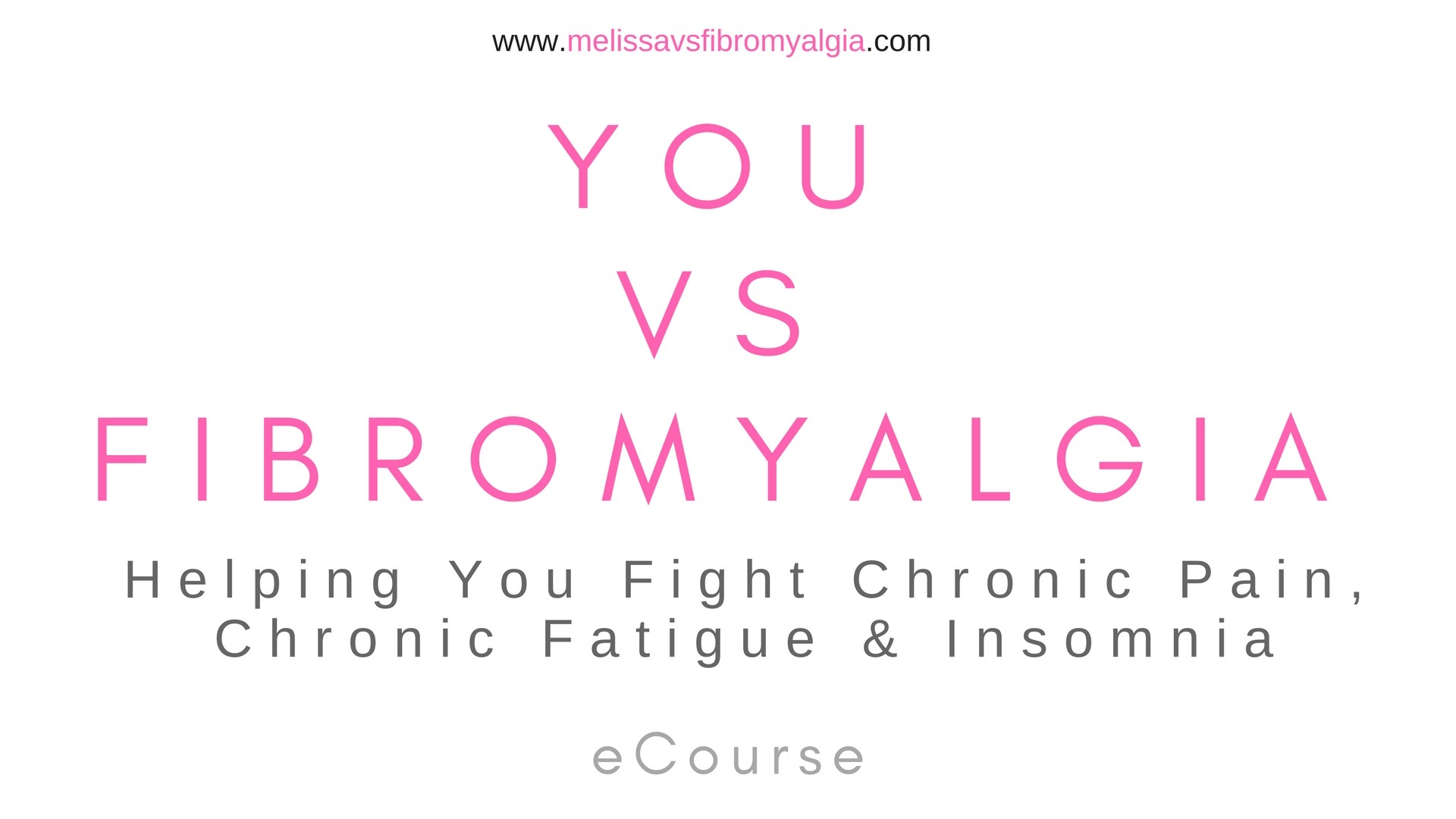 Do you need to learn how you can fight fibromyalgia but don't have the time or energy to wade through the junk to find the treasures? Do you want some pain management options, some ideas for getting better sleep, tips for managing brain fog?
Do you want an introduction to things you can do yourself to influence your quality of life today?
I'm a fibromyalgia veteran, I've been fighting this illness for nearly two decades. After losing most of my 20s to pain and fatigue, waiting for some doctor to have a magic pill to help me, I realised I had to do the work myself. For several years I have been actively researching and experimenting and have managed to take myself from miserable and barely surviving to thriving despite the fibromyalgia. Please don't think I have it all figured out, there is too much complexity to this illness for that. So my courses are interactive and I continue learning and adding that learning as I go.
I don't use the c word (cure). I'm not sure complete recovery is achievable. I know that no treatment works for everyone. I AM sure that we can make a difference for ourselves.
My book Melissa vs Fibromyalgia: My journey Fighting Chronic Pain, Chronic Fatigue and Insomnia (available on Amazon now) is what I wish the doctor pressed into my hands when I was given, at last, a reason (or as close as I can get) for the pain, fatigue and insomnia I had been fighting for nearly 10 years already.
Who wouldn't want a road map that lays out the specific steps to take to reduce pain, increase energy and generally limit the misery of not knowing?
I can't provide a finely detailed road map tailored to you, but I have done the next best thing - I wrote up my experience combined with the research.
Can this course help you? Here's who will benefit:
Those who are newly diagnosed.
People who have been fighting for a while, but haven't had the head space to figure out what to do.
Those who want to kick your fight up a notch, but don't know where to start.
People who are supporting someone with chronic pain, chronic fatigue, insomnia and/or Fibromyalgia.
Basically anyone with Fibromyalgia, chronic pain, chronic fatigue and insomnia.
"I have multiple sclerosis, not fibromyalgia. Still, I can use 75% of this book. Melissa, thanks for your courage, thoughtfulness, and humor." - Reader of Melissa vs Fibromyalgia book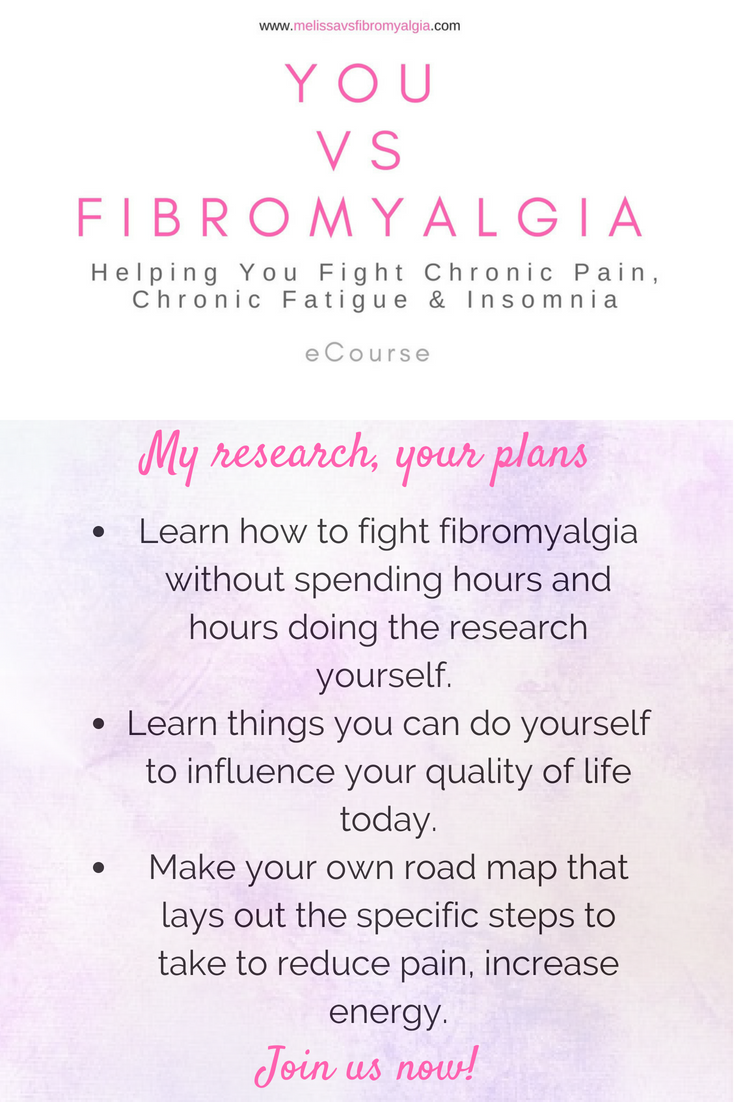 This course takes you through key areas:
Knowledge (knowledge is power)
Pain management
Sleep
Meditation
Yoga (or gentle exercise)
Pacing and Boundaries
Brain Fog

-Respondent of You vs Fibromyalgia: Micro Course
What you will learn exactly:
What Fibromyalgia is, what my six tips are (this is my distilled list after spending many hours reading all about it and living it for nearly two decades) and where to go to find more information.
Some pain management options, where to go for more and create your own list of favourite pain management options.
What Low Dose Naltrexone is and the research around it.
Why sleep is important and some things you can do to help, create your own sleep plan.
The benefits of meditation for those with chronic illness, how you can utilise it and where to access meditation resources.
Why yoga is helpful for those with chronic illness, how you can utilise it and where to access yoga resources.
Why pacing is a good idea and how to do it.
How to manage brain fog and what it is.
Here's the catch - you have to do the work. I can give you the shortcut, the research, the tools to dramatically reduce your journey but you still need to do the work.
You do also need to chat with your team. We can't make decisions alone I want you to have the knowledge and the ability to advocate for yourself and make informed choices but you can't get around a medical opinion. You need to talk medicine choices with a medical professional.
Who am I? What is my story?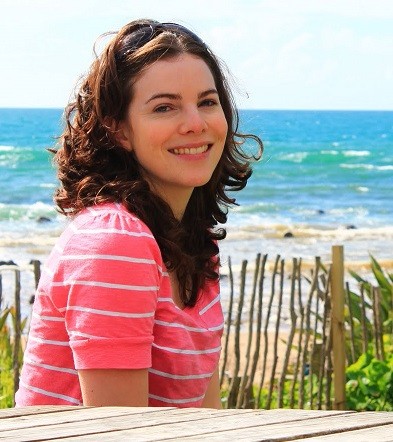 I'm Melissa, mama of two (soon to be three), wife of a hunky hubby and human to Coop the dog. In addition to this I have fought chronic pain for nearly two decades, chronic fatigue for over ten years and insomnia for somewhere in between.
For most of my twenties I was struggling to live "normally" while fighting severe pain and fatigue. I didn't have the brain space to research treatments to try. I didn't know that approximately 3-6% of the world's population were also fighting Fibromyalgia. No one around me understood. After being told at 17 years old by a specialist that they didn't really believe my symptoms because they changed, I didn't have the confidence to pursue help.
After daydreaming for a long time about this vague notion that slightly reduced work hours might give me the space to reduce the pain and fatigue, I moved to a warmer city with my parents, took on a job that was 27.5 hours and cut the two hour bus commute each day.
I was right. That was the beginning of my journey to a better story.
In seven years I went from miserable and barely coping with life to thriving – using a combination of research and personal trial and error, I have managed to bring my pain and fatigue levels down and minimise the effects of the debilitating brain fog by using everything I have written about on my blog, in my book and in this course.
I am the author of Pregnancy and Fibromyalgia and Melissa vs Fibromyalgia: My Journey Fighting Chronic Pain, Chronic Fatigue and Insomnia. I have run my blog MelissavsFibromyalgia.com for five years. Find out more about me here.
"Melissa is a brilliant writer and I enjoy her work. I recommend her book if you have fibromyalgia or know someone who does." —Jessie, review of Melissa vs Fibromyalgia book
The modules - in depth:
Arm Yourself with Knowledge

What is Fibromyalgia
My Six Tips
Diagnosis
Further reading
Template - Things I'd Like to Try
Template - My Daily Log
Information sheet Further Reading List with over 100 links!

Pain Management

Pain management for Fibromyalgia/chronic pain
Lifestyle focused pain management tips
Low Dose Naltrexone - what is it, how could it help
Information Sheet Natural pain relief mechanisms over 30 options!
Specific options that I do to cope with pain
Template My Pain Management Plan including day to day, flare and medicines
Further reading

Sleep

Introduction to sleep research
What I do to sleep
Sleep hygiene tips
Information sheet 22 Ways to Increase Your Energy
Template My Sleep Hygiene Plan
Template My Sleep Diary
Further reading

Meditation

Benefits of meditation for chronic illness
Meditation options
My body scan meditation
What I do - why I'm in love with meditation

Yoga (or gentle exercise)

Benefits of yoga for chronic illness
Yoga options
List of links to get you started
Information sheet Yoga and Meditation Resource List
Further reading

Pacing and boundaries


What pacing is
Tips to help
Template Activity vs Pain and Fatigue Tracker
Template brainstorm What I Could do to Create Space

Brain fog

What is brain fog?
How to minimise effects
How to cope with it
What you get:
Seven modules, broken down into
Short lessons with videos
Seven printable templates for tracking what you'd like to try, your pain management, sleep and more.
Four information sheets - including my list of further reading - this is from my spreadsheet of articles, research and information about Fibromyalgia/Chronic Pain/Chronic Fatigue and Insomnia over the past seven years broken down by subject!
A lot of further reading for you to follow up areas that interest you and take your learning further as your concentration and time allows.
The workbook with all of the lessons, information sheets and templates with space for notes so that you can track your journey.
Membership of the exclusive pop up Facebook group with the ability to ask questions and chat through ideas.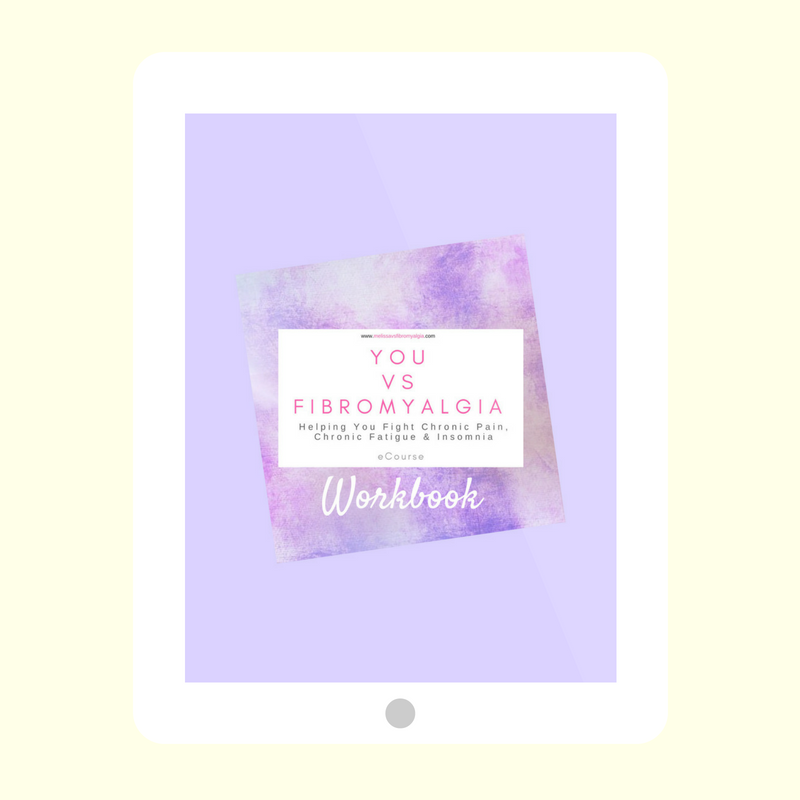 When am I running this?
1st September 2018.
The early-bird special is open until the 18th of August 2018 and will include a FREE copy of my book Melissa vs Fibromyalgia: My Journey Fighting Chronic Pain, Chronic Fatigue and Insomnia in addition to the very special price of just $89 (the value according to the fancy course cost matrix is $200!)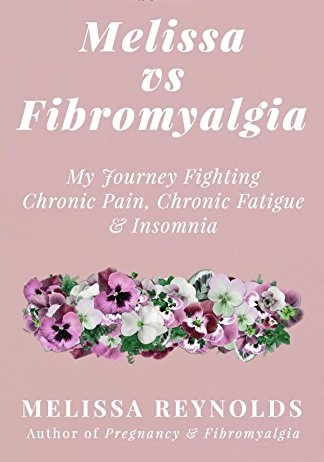 It is entirely self-paced as we all have different limits and restrictions on our time and I don't want you to feel rushed.
I'd be so excited to have you join the journey!
Quick Note
I am not a doctor or medical professional in any field. I am a person who has had to learn the hard way through nearly twenty years of fighting an illness that nobody believed existed. And I want to share what has helped me in case it helps you.
However, you should always check with your doctor before trying anything. I always check www.drugs.com for interactions when it comes to medicines and supplements before I bother taking the research to my doctor. Most of the things I suggest are things you can implement yourself – because you have an incredible amount of power to effect your life with each choice you make every day.
Your Instructor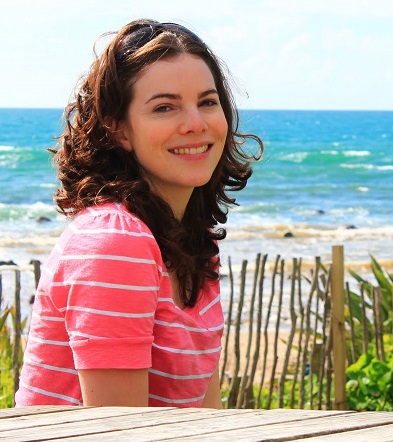 I have written about my journey fighting Fibromyalgia for the past five years. I have also shared my journey through pregnancy with Fibromyalgia through two pregnancies in the past four-plus years on my blog, MelissavsFibromyalgia. I wrote the book Fibro Mama Pregnancy and Fibromyalgia, available on Amazon now, it is a compilation of my research and experience. My mission is to help other people fight Fibromyalgia.
Course Curriculum
Arm Yourself with Knowledge
Available in days
days after you enroll
Pain Management
Available in days
days after you enroll
Frequently Asked Questions
When does the course start and finish?
1 September 2018 - it takes as long as you need it to take. No rush!
How long do I have access to the course?
How does lifetime access sound? After enrolling, you have unlimited access to this course for as long as you like - across any and all devices you own.
What if I am unhappy with the course?
We would never want you to be unhappy! If you are unsatisfied with your purchase, contact us in the first 30 days and we will give you a full refund.